Elizabeth Clare Prophet and Mark Prophet
Messengers of the Great White Brotherhood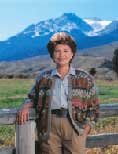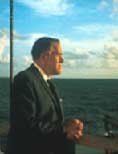 Mark L. Prophet and Elizabeth Clare Prophet were messengers for the Ascended Masters of the Great White Brotherhood.
Messengers are trained and anointed by an Ascended Master to receive the teachings of the Great White Brotherhood and deliver those teachings, messages and prophecies to guide mankind.
The messengers' role is to help the spiritual seekers make contact with their Real Self, also called Higher Self or the Holy Christ Self.

Mark and Elizabeth Prophet trained rigorously for many lifetimes to prepare for this mission and have left a legacy of thousands of hours of teachings for the spiritual aspirant.
Mark Prophet was a modern-day mystic trained by the master El Morya and served as messenger from 1958 until his transition in 1973.
Elizabeth Clare Prophet's unpublished writings, lectures and dictations from the ascended masters continue to be released by The Summit Lighthouse and Summit University Press.